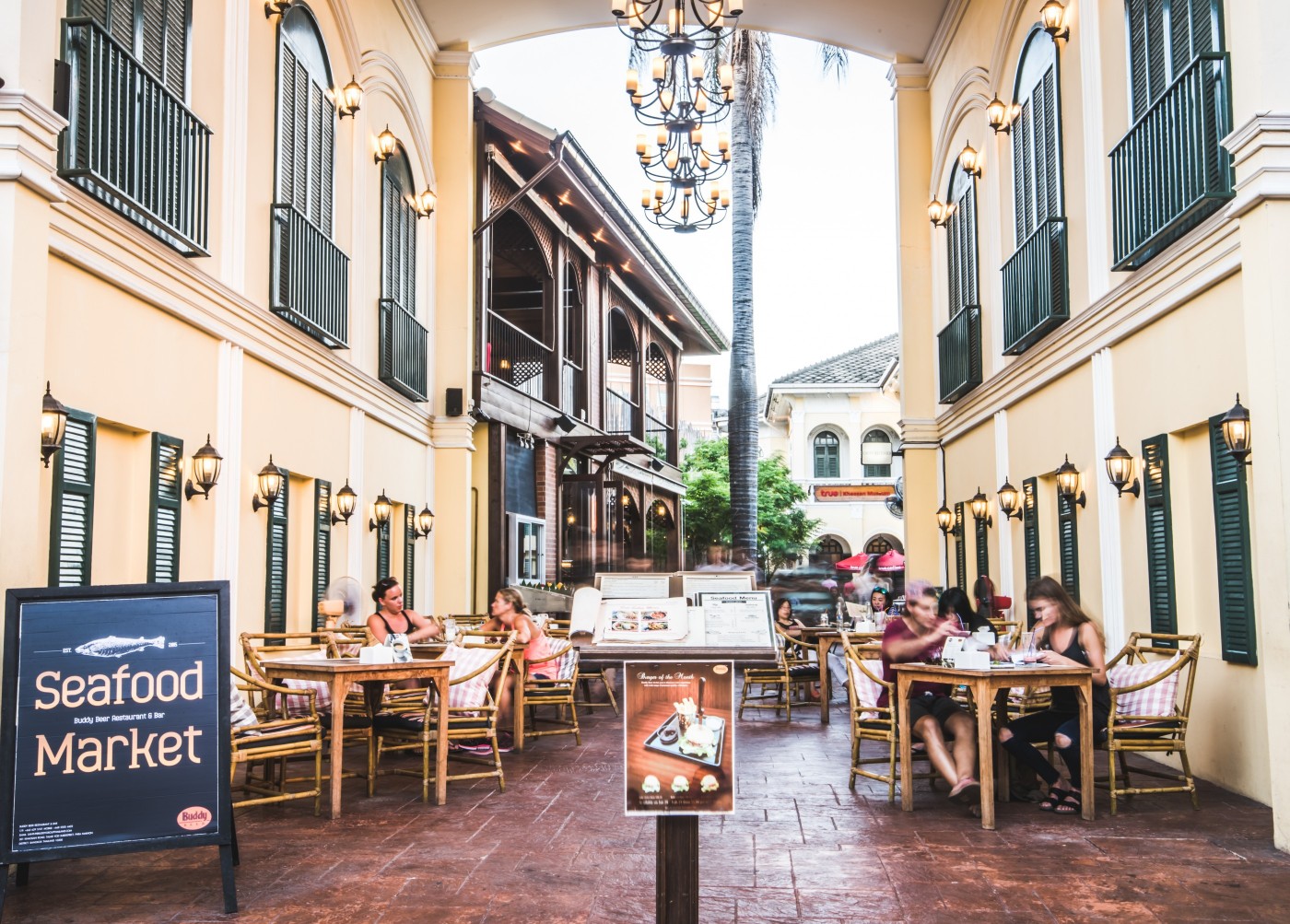 The best new Restaurant on Khaosan Road!
Buddy Beer & Wine Bar first opened over 20 years ago and quickly established itself as a popular restaurant at the heart of the world famous Khaosan Road. It quickly became the place where East meets West and tourists of all nationalities rubbed shoulders with local Thai guests. In November 2014, after a 7 year absence we re-opened our doors and are ready to welcome you to the number 1 tourist destination in Bangkok.
Our bar offers a wide selection of drinks to choose from in a comfortable chillaxing setting in a stunning open air courtyard. The Buddy Beer & Wine Bar also offers a wide selection of authentic Thai dishes, made with only the highest quality ingredients.
We are open 24 hours every day. WIFI is free and available to all our customers and we have seating for over 100 people.